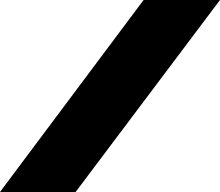 "EITHER WE WILL FIND A ROAD OR WE WILL BUILD ON"
Hannibal
I am Susanne Leth, I am German and Italian and I have been living in Italy since 1990. I love Bergamo, the city where I live, and I love Italy, the country where I have chosen to live. I feel very attached to the Italian territory and I also care about the internal development of the country. With this in mind, in 2006 I started my activity as an internationalization consultant and in 2011 Webiz You was born.
Webiz You is me. I accompany and support Italian SMEs in the process of internalization and export business development, thanks to the experience I have gained over the years and my dense network of collaborators.
My mastery of German culture and language has enabled me to help small and medium-sized enterprises to expand commercially, entering foreign markets with the right approach and a reliable assessment of operating costs.
Webiz You provides a specific and customized service according to needs, offering comprehensive advice throughout the entire internalization process. This is also thanks to an established network of specialists and professionals in targeted services such as: legal assistance, translations and interpreting, logistics, customs assistance, digital communication.
Clients rely on me because of my ability to make decisions based on objectives and because they can count on a team of professionals ready to meet every need.
CORE SERVICES
There is no perfect market but there are always business opportunities if you are willing to look for them.
BUSINESS
 INTERNATIONALISATION
tem
temporary export manager
EXTRA SERVICES
In addition to TEM and Tutoring I can offer your company other additional services.
The approach in my work is concrete and practical and focuses on problem solving, i.e., immediate and proactive activation for a timely resolution of the company's needs.
It involves the creation of social campaigns tailored to your company, service or product. The reference platforms are LinkedIn, Facebook and Instagram.
Case study, page opening, graphic design and editorial planning
In-house content creation, with photos and editing
Day-to-day management and social content creation
During a trade fair in Italy or abroad, at a company audit, an important meeting or attending any event of importance to the company, you will have one of our native speaker experts at your disposal who will accompany and follow you for as long as necessary.
By analyzing the peculiarities of the company, a growth plan is drawn up that develops its strengths while containing operating costs.
Temporary Export Management
The Temporary Export Manager takes care of the foreign business development of a company on an outsourced, temporary basis for a predetermined period of time.
Providing the appropriate tools to achieve success and lasting results in business growth in foreign markets. Why choose Webiz You
For a very simple reason: convenience. Outsourcing the service by relying on WebizYou is economical and overcomes language and cultural barriers.
I am known for my experience in the field, my pragmatism and curiosity, but also for my flexibility and empathy for the customer's needs.
My work is in synergy with yours: the stronger the collaboration, the greater the result.
Reduction of fixed costs for the company
Breaking down language and cultural barriers
International vision and relations for effective action
Reliability, precision, continuity and transparency
About me
My clients' experiences
I started as an Export Assistant without experience and got to know Susanne through a supplier who valued her expertise. Unlike other consultants, Susanne not only guides me in customer management but also updates me on regulations and supports me in learning German. With Susanne, we have increased our foreign turnover by 40 % in six years and improved our client management in every respect. Personally, her presence has strengthened my relationship with my colleagues and stressed the importance of teamwork.
We chose Susanne because of her experience in international trade and expertise in mechanics. Unlike other consultants, she is very present, integrates with the team and responds quickly to requests. With Susanne's arrival, we expanded our market by exporting to countries close to Italy and improved our image and strategy with customers. In addition, she has increased team cohesion and customer satisfaction through an engaging and driven approach.
In 2008, when the Italian spring market was declining, Susanne Leth introduced herself as a foreign trade company. She analyzed our technical and market needs, and since then has refined our strategy, also focusing on supporting new customers. Her competence and reliability is unequalled. In 15 years of cooperation, our foreign turnover has increased from 3% to 25% of the total. Susanne also has a positive impact on our staff, promoting an optimistic and collaborative working environment, similar to the approach she has with customers.
We have in charged Ms. Susanne mentoring my daughter Chiara to learn the basics of foreign business development and the consolidation of relationships with newly acquired clients. She has been working alongside us for 6 years in customer management and has enabled my daughter to become autonomous in many areas. In these years of working together, we have had an increase in foreign sales of C.ca 40%, with improvements in customer management in all aspects: from the bidding stage, to Order management, delivery and solving any problems. Susanne has an excellent collaborative spirit and a very good ability to handle different issues, and I think that in the shadowing process with my daughter, she passed that on to her as well. I appreciated her transparency and clarity right from the start.
I chose to rely on Susanne because she immediately seemed to me a reliable, concrete and competent person, what I was looking for the internationalization of my company. Compared to consultants approached in the past, I found in Susanne great willingness to customize the search for markets, and since her intervention, the marketing of our products to foreign countries has improved. I was particularly impressed by her sensitivity and fairness.
Paolo Sangalli, CEO Trafilerie D'Adda
Let's get in touch!
I will be happy to get to know your reality and work synergistically together!
Office
Via G.B. Moroni 240/D 24127 Bergamo (Italy)